Your brand's ready for a promotion
Go from Solopreneur to CEO with a Website that Shows the World You Mean Business
Have you been putting your website on the back burner?
We're taking the stress out of websites, one client at a time
Follow a simple process that makes getting a website quick & easy for you..
Be confident that your website is set up the right way because an expert creates it for you!
No need to hire a developer to update your site because we'll teach you how.
Working with Brands Featured in
Hi, I'm Dara. I've been designing websites for longer than NCIS has been on the air… I know, that makes me a whole lot older than I look. 
When I used to work like most designers, it would take an eternity, with weeks of back and forth emails, sucking up everyone's precious time.
But one day I realized ain't nobody got time for that.. so now I treat my VIP clients to a streamlined process that lets me create a website they love before dinner is ready!
"It was seamless, from booking the strategy call to the actual day of making my site. It should be this uncomplicated with all online businesses."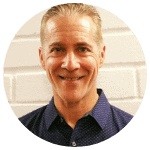 "Not only is the website amazing but Dara's support through the whole process was even better. As a marketer, I've partnered with many web designers and developers but Dara is the best."
Get a Website You Love in 3 Easy Steps
All of our clients start with a Brand Boost, a 90 minute conversation where we identify your unique brand positioning so you can show up online as your authentic self.
Step 2: Launch Your Website
In as little as ONE DAY, your new site will be up and ready to show off to the world! This is a DONE FOR YOU service that is done in just a day!
Step 3: Sell with Confidence
With a brand and website that catch the eye of your ideal clients, you'll be able to promote and sell your services with confidence.
Need new brand photos but not sure where to start?
Get the FREE step by step guide to getting great brand photos for your website and social media!