Let's get your website done in just one day
Because getting a professionally designed website doesn't have to take an eternity
What's keeping you from launching your business online?
We make getting a website quick & easy for you
Follow a simple process that completely takes the stress out of getting a website.
Be confident that your website is set up the right way because our experts do it for you!
No need to hire a developer to update your site because we'll teach you how.
"It was seamless, from booking the strategy call to the actual day of making my site. It should be this uncomplicated with all online businesses."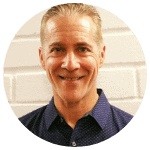 "Not only is the website amazing but Dara's support through the whole process was even better. As a marketer, I've partnered with many web designers and developers but Dara is the best."
Get a Website You Love in 3 Easy Steps
Pick a day on our calendar when you can be virtually available to give feedback as we work on your website. You'll pay a 50% deposit to secure your date.
Step 2: Submit Your Content
Follow our simple content prompts so you know exactly what to write for your website's content.
Want someone to take care of your copy for you? Check out our VIP options!
Step 3: Enjoy Your Website
In just ONE DAY, your new site will be up and ready to show off to the world! This is a DONE FOR YOU service that is done in just a day!
It's Time to Stop Putting Your Website on the Back Burner
We know you need a professional website to grow your business today. But most small businesses don't have months to spend waiting around for a website to come to life. So instead their websites get pushed further and further down their to do lists.
We're on a mission to help small businesses get a professional website so they can connect with their customers and grow their business online.
Bring your Business to Life Instantly