For solopreneurs ready for a brand that turns them into the CEO they are meant to be!
Normally getting a website designed for you is a long, frustrating process. ​
What if instead you could get a brand you love
in just 1 or 2 days?
Follow a straightforward process that completely takes the stress out of getting a website.
Have clear, prompt communication because my eyes are on just your business for the day!
Get the brand and website you've been dreaming of in less time than you can imagine!
Perfect for clients who are just bringing their businesses online and need a solid foundation to launch their business.
I'll bring the strategy from your Brand Boost to life! This often includes creating a text-based logo, selecting your brand fonts and colors, and customizing a templated website.
* Previous payment from the Brand Boost is applied to the cost
Perfect for clients who have outgrown their brand and are ready for a brand makeover to take them to the next level.
Often this includes a full branding package, custom website, and copywriting.
The most popular package because it fulfills the needs of most growing businesses!
* Previous payment from the Brand Boost is applied to the cost
This is a rebrand like no other! I'll pull out all of the stops, providing strategy and execution for your rebrand. 
This package is customized to your specific needs, but may include in-depth messaging and copywriting, tech set up and integrations, graphic design collateral, or a much larger website.
* Previous payment from the Brand Boost is applied to the cost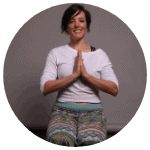 "I'm excited because you took all the things in my crazy brain I said that day… which I'm always afraid never make sense coming out… and you did it. You figured it out. You knew what I was saying."
"You not only took the absolute frustration out of building my website, but you did it in a way that I'm extremely proud to show off to my clients."
The secret to creating a captivating website is strategy! During your Brand Boost, we'll uncover your unique brand positioning and I'll put together a strategy to let that shine online.
Pick a day on my calendar when you can be virtually available to give feedback as I work on your website. You'll pay a 50% deposit to secure your date.
On the day of your intensive, I'll send you messages throughout the day to get your feedback so I can make sure you get a website you 100% love!
Wait, can you really design a website in a day?
Yes! In just one day, I can design a 5 page custom WordPress website for you!
In fact for the last couple years, I've designed websites in a day for clients several times a week.
Need help writing your copy? We can add a second day and you can work with my copywriter to get that done too!
I know your life is busy.
You don't have time to fill out never ending questionnaires or "workbooks" filled with ridiculous questions like what kind of magazines your ideal client reads.
Your business certainly doesn't have time to wait WEEKS OR MONTHS for a new website.
IN JUST ONE DAY, I'LL HELP YOU GET AN AMAZING, PROFESSIONAL WEBSITE SO YOU CAN GET ON WITH GROWING YOUR BUSINESS.
Want to see what's possible in just one day?
Hi, I'm Dara. I've been designing websites for longer than NCIS has been on the air… I know, that makes me a whole lot older than I look. 
Designing websites for clients used to take an eternity, with weeks of back and forth emails to get things just right. 
But one day I realized ain't nobody got time for that.. so I treat my VIP clients to a streamlined process that lets me create a website they love before dinner is ready!
If you're ready to get a website you're proud to show your customers and clients, then let's talk about if a VIP website is the right fit for you!