Web Design for Authors the Quick & Easy Way
You give us your content.
We'll create it for you in just one day

For only $1000!
Do you need an affordable author website to launch your new book or showcase your writing career?
In today's online world, having a clean, professional authors website is key to your book launch strategy. The good news is getting a website doesn't have to cost a fortune, be complicated, or take months to complete.
In fact you can get a great, author website this week that includes everything you need to promote your book on the Internet and put your best foot forward in the publishing world.
We've taken the hard work out of getting a website, so all you need to do is answer a few questions… and we'll take care of the rest in just one day!
Choose a day on our schedule to get your website created for you. 
Not only will you know when your site will be done (hello, launch promotion!), but you'll also have a deadline to give yourself to have all of your content ready to go!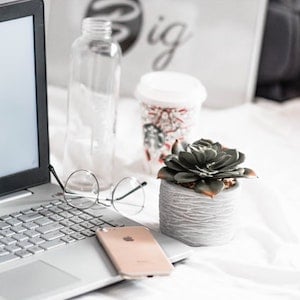 Step 2:
Answer a few questions
Follow our simple content prompts so you know exactly what to write for your website's content.
Want someone to take care of your copy for you? Check out our VIP options!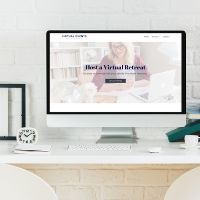 Step 3:
Enjoy your new website
In just ONE DAY, your new site will be up and ready to show off to the world! Yup, this is a DONE FOR YOU service that is done in just a day!
Now it's time for you to shine, lady!
Valued at Over $3500… but available for only $1000!
Your new homepage will feature testimonials and reviews, as well as a brief author bio that will let you connect with your audience right on your new site
Every author platform needs to be a connection point between your book and your audience. The beautiful design of your about page will help do that on your new site.
What author does't want to be contacted by the press or media? Your press page will provide everything someone will need to feature you and your book in their publication.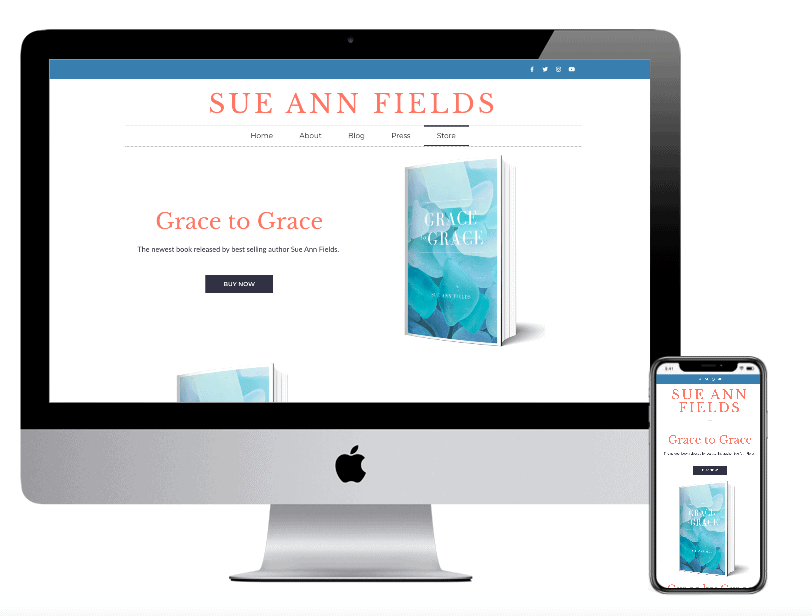 A bookstore page that redirects to your Amazon listings for easy sales
Blog page so you can continue to connect with your audience on your new site
Contact page with a contact form for publishing professionals and subscribers to contact you
All Quick & Easy Websites Include:
✨ Design Tailored to Your Business
We'll add your text, logo, images, fonts, and colors to the website for you. All you have to do is sit back and relax!
✨ Fill in the Blank Copy Templates
Our fill in the blank copy templates will make writing content that connects with your ideal audience EASY, even if you aren't a natural writer!
✨ Easy to Follow Training Videos
Not a techie? No problem! Your new website will come with training videos to walk you through how to update your website yourself!
✨ Email Support
After your website launches, you won't be left on your own. We'll be reachable by email to answer any of your questions and help you get used to your new site.
✨ Website Quickstart Guide
Not sure what to do with your website after it launches? Don't worry, we've got you covered! Our quickstart guide will show you how to start using your new website to bring in customers!
✨ One Year of Hosting & Domain
The extra fees on top of what it costs to get someone to build your website can really add up! That's why we cover the first year of your hosting and domain fees - so all you have to pay is our design fee!
"Dara Simons is a creative genius who develops websites that attract readers, newsletter subscribers, and book buyers."
"It was a pleasure to work with Dara, because of her professionalism and her interest in addressing my concerns. I felt she had my best interests at heart, and that she can be trusted. "
We Make Getting a Website Quick & Easy for You
Follow a simple process that completely takes the stress out of getting a website.
Be confident that your website is set up the right way because our experts do it for you!
No need to hire a developer to update your site because we'll teach you how.
Frequently Asked Questions